Obituary for Josephine Louise Heyden
Josephine Louise Heyden, age 95, left her body peacefully on May 18th, 2020. Born on August 2nd, 1924 in Mazomanie, Wisconsin, the daughter of the late Frank and Gertrude (Linley) Wolf.

A lover of life, she grew up on a farm surrounded by rolling hills, a lake and a meandering creek. The third oldest of eight siblings, her early years were spent gathering eggs, feeding the chickens, gardening, doing household chores and on warm sunny days, fishing in the creek that flowed through their farm lands. The country environment with its intrinsic adventures fostered her passions for nature, family, animals, the arts and music. Josephine loved the outdoors, especially spending time with her four brothers and three sisters. The essence of her family was expressed through the very core of her soul – it was the heartbeat and thread of her life that propelled her to great achievement.

Following High School, she was awarded a full scholarship to Edgewood College in Madison, Wisconsin. Later she attended Platteville State Teachers College, and taught in a rural school for two years. After teaching for two more years in Beaver Dam, Wisconsin, she returned to college at the University of Wisconsin-Madison earning a BS in Education with an emphasis in Art Education. There she met the love of her life Donald H. Heyden. They married in 1950 and moved to Schenectady, New York where she resumed teaching elementary school. Josephine (Doty) and Donald (Don) an executive at General Electric Company, moved back to the Chicago area in 1954 where they raised three children. Settling in Palatine/Inverness, she continued to teach for the next 40 years. For many of those years she was Art Chairperson and developed the art program for over 35 schools in Palatine School District 15, where they still benefit from her excellent curriculum. Josephine earned her Masters degree at Northern Illinois University in DeKalb, where she also received a certificate of higher learning towards her Doctoral degree. Josephine spent her lifetime in service of others, giving selflessly to create a better life for all those she taught, including her own children and seven grandchildren.

A devoted mother, teacher, writer and artist, the early years raising her family in Palatine were some of her most cherished. An outstanding member of the community, she embraced all opportunities volunteering in endless creative ways: starting a Camp Fire Girl troop, offering summer camp for art and sewing in the converted basement of her home, participating in town parades, playing the clarinet in the town band and more. She donated endless hours to local theatre productions with set designs, costumes, makeup and even directing plays for the Park District. As a couple, she and Don had many fun active years as members of Palatine Off Broadway Players. Her dramatic side also embraced the exhilarating fun of music and dance. Home was an exciting environment with all the trimmings and attentions to details, especially her wonderful vegetable garden that everyone enjoyed. Holidays were brimming with activities, baking, decorating Easter Bonnets or collecting autumn leaves to fill scrapbooks. Memories of the whole family playing musical instruments and singing carols never lost their luster. She loved to sing even to her last days. An avid reader, family road trips came with endless hours of storytelling – some of the most thrilling and imaginative tales ever told. It must have been partly these adventurous trips and the long hours in the station wagon where she sharpened her chops as a writer. Yet, maintaining a balanced life, she never missed the opportunity to pray the rosary together as a family.

Josephine especially treasured summers in Wisconsin at her North Woods Lake home where she established an art studio producing many beautiful watercolors of the Wisconsin wilderness. Often on brisk mornings she could be found on her pier fishing for the evenings dinner - always her dog beside her and a cup of strong coffee in hand. She found the peace and tranquility of the area spiritually uplifting. Those years, immersed in the solitude of surpassing loveliness, inspired her to continue her writing and painting throughout her life.

Of her many accomplishments was a semi-autobiographical novel titled "Torn Pages" in which she recounted her time as the sole teacher of a one-room schoolhouse in rural Wisconsin. The book beautifully captures her Great Spirit and Joie de Vivre teaching children from Grades 1 through 8. It was even her job to bring the hot lunch to school everyday. With the help of her mother Gertrude, she prepared wonderful soups with home baked breads and sweet apple pies. Often a nearby neighbor would bring coffee to Josephine in the morning. There was no phone at the school and the only way to serve the lunches hot was on a gas burner. She even had to put coal in the furnace to keep the schoolhouse warm in the winter. Sometimes a neighbor started the furnace early morning so it was warm when the children arrived. Every morning the children took turns ringing the big outdoor bell and hanging up the American flag. Her students always looked forward to special occasions when they took walks roaming the hills or enjoyed their lunch outdoors where nature wears the colors of spirit. When her students entered High School the Principal said they were not only the best-behaved children, but also the best prepared academically. It would be fair to state that children excelled under the training and supervision of Josephine. She not only instilled a lifelong love of learning, but also made learning fun. The Country school remains one of her favorite memories of her teaching years and was at the essence of her lifelong teaching career.

Her life was not without hardship but endurance, willpower and strength stand out as her most inspiring qualities. Her response to life's challenges was controlled and considered. Josephine was a silent observer, inwardly absorbing all that was good and beautiful around her. She was kind to all, always attentive, always yearning to be with Christ - her ultimate goal in life. Deeply intuitive, she lived the true meaning of love, compassion and wisdom. It has been said that a saint is a sinner who never gave up. This so exemplifies her life, as Josephine never gave up even to her last breath! Her deep faith in God sustained her through all of life's circumstances, filling every moment like a deep ocean of great wisdom. She will forever be missed but the footprint of her life leaves an extraordinary example for all.

Josephine is survived by her devoted daughters Yvonne Heyden (formerly Bouzo), Yvette Gellis, and husband Andrew, and loving son Marc Heyden and wife Marianne. She leaves behind seven grandchildren, Michael Bouzo, Suzanne Bouzo, Maxwell Heyden, Jack Heyden, Audrey Heyden, Alec Gellis, and Alyse Gellis, beloved sister Mary Riedy, her dear brother John Wolf (Alena), and sister-in law, Lynn Wolf - and over a hundred plus nieces, nephews, cousins and relatives whom she loves dearly! Josephine was preceded in death by Donald, her husband of 45 years; her parents; her brothers Leonard, Frank "Sonny" (Eva), Paul (Lynn), and sisters, June Brunner (John), Lucy Hillestad (Don), and brother-in-law, Jerome Riedy.


Visitation Saturday, May 30th 9:00 AM at St. Thomas the Apostle Church 1500 Brookdale Rd., Naperville, IL 60563

Mass of Christian Burial to follow at 10:00 AM at Church. Due to current Covid restrictions of no more than 10, Mass will be private.

Graveside Service will follow at Mazomanie Cemetery in Mazomanie, Wisconsin at 2:30pm.

In lieu of flowers you may make a donation to:
The Nurses Collection at St. Patrick's Nursing Home
1400 Brookdale Road Naperville, Illinois 60563.

Arrangements entrusted to: Friedrich- Jones Funeral Home 44 South Mill Street, Naperville, Illinois 60540

For more information please call 630-355-0213

To send flowers or plant a tree in memory of Josephine Louise Heyden, visit the Tribute Store.
Previous Events
Visitation
St. Thomas the Apostle Catholic Church
1500 Brookdale Road
Naperville, IL 60563
Memorial Contribution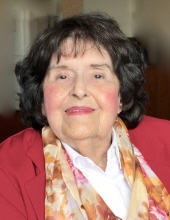 Thank you for sharing your
memory of Josephine
Provide comfort for the family by sending flowers or planting a tree in memory of Josephine Louise Heyden.
No thanks, please don't show me this again.